The delicate and intricate clothes from Fashion Week aren't the only pieces capturing the editor's attention at the shows, the beauty aspect holds its place just as securely.
You all know I'm all about inspiration. I pull inspo from designers, stylists and fashion bloggers. I love following the bloggers that focus solely on their clothes when putting their looks together and not their hair and makeup. For some bloggers I can tell it's just about the clothes, on the contrast I enjoy the entire aesthetic. I've always been a girly-girl so the makeup, hair and nails make the outfit.
Below are some of the most popular looks from Fashion Week SS19:
Red lip with a fresh and natural face
Paris Fashion Week by Koche: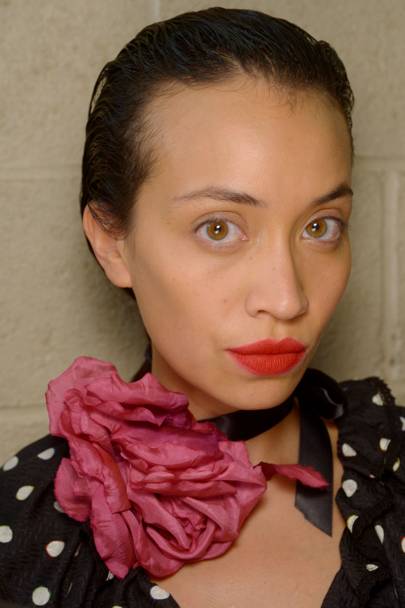 Chanel:

Want more? Watch more on Youtube
Glitter lips
Jeremey Scott and Valentino Shows of New York and Paris Fashion week.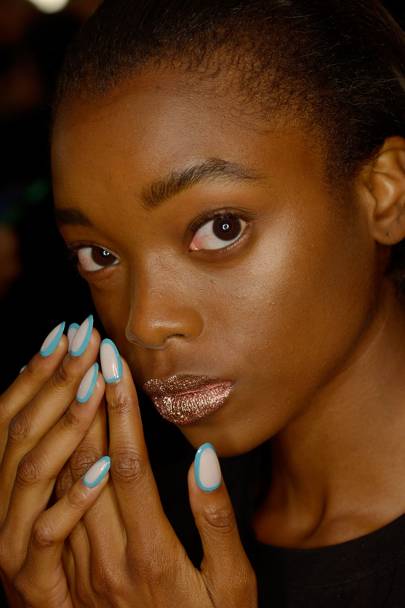 Halpern:
The floating/graphic cat eye
More of an avant-garde look. I would wear this during the day something different and fun that's not too hard to do. I believe the trick is starting the bottom line of the cat eye so that it is almost a continuous line from where your lower lid begins to where it ends. The placement here is so key!
Rochas runway: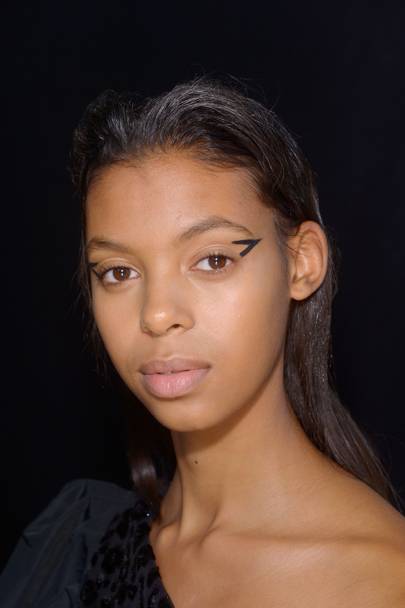 Rahul Mishra: